LS-SERIES
Exclusively Advanced Air-cooled UV-LED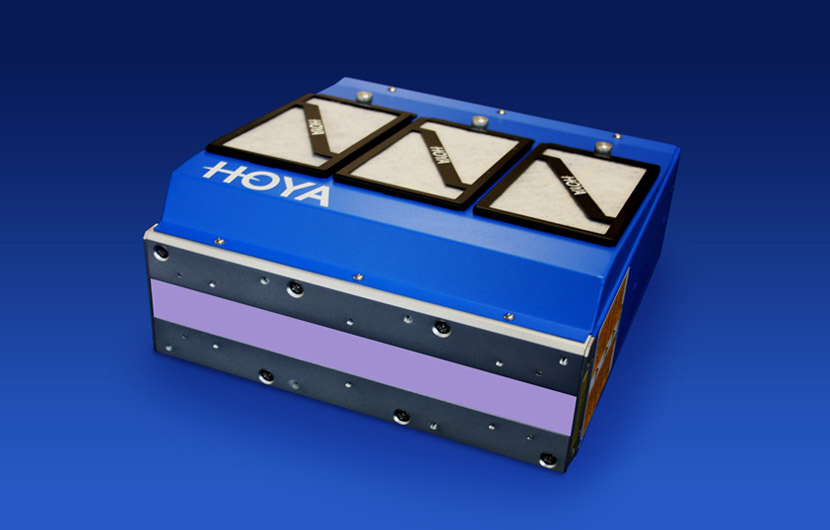 Standard Scalable Window Size
80mm 160mm 240mm 320mm 400mm 480mm 560mm up to 640mm
(75mm, 150mm, 225mm, 300mm, 375mm, 450mm up to 525mm)
Technical Features
1. 20W/cm2 of Powerful UV Irradiance

Meticulously designed original LED chip alignment on a module allows for a top-notch UV performance

2. Cutting Edge Optical Technology

Accumulated know-how backed by the HOYA group maximizes the UV Irradiation while minimizing unnecessary light loss.

3. Innovative Thermal Management

Our "one of a kind" technology enables ideal cooling efficiency and long lasting product life.